TEGG Service
Though invisible to the naked eye, dirty power wreaks havoc on an electric system. Power surges, transient variations, and spikes wear down electrical components over time, causing premature failures and costly business delays.
In addition to costs incurred by damaged electrical equipment, dirty power results in costs that can't easily be replaced. This can include the loss of data due to malfunctioning computer equipment, or worse, electrical fires and personal injury.
Planned Prevention through TEGG Service
Schultheis Electric is a TEGG Service franchisee, one of only 300 exclusive, licensed service contractors.
TEGG Service provides its members with the industry-standard processes required to provide up-to-date preventative maintenance on electrical equipment. By working with a TEGG provider, clients receive thorough testing to determine what power issues a facility may face and how to remedy them.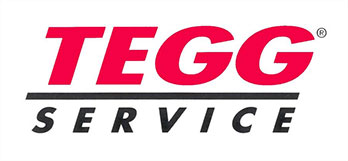 This in-depth analysis of your facility is made possible by TEGG-provided technologies and processes such as:
Ultrasonic Testing
Voltage and Ampere Diagnostics
Power Factor Testing
Proper Torquing
Power Quality Analysis
Surge Protection Analysis
At Schultheis Electric, we are so confident in our ability to prevent damage from dirty power that we offer a complete TEGG guarantee. Should a component fail, we will provide you with the repair and/or replace the component at no cost.
To learn more about how you can prevent damages due to unclean power and our preventative maintenance programs, call 1-800-669-5373 or fill out our contact form.