Data & Communications Services
A successful business is one that finds the balance between striving for high-efficiency and having strong human relations skills. At Schultheis Electric, we help you find this balance through our cost-efficient data and communications services.
Experienced Datacom Installation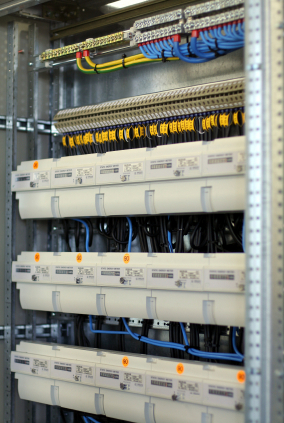 Today's market never slows down, and neither should your business. Our staff works with you to determine your business needs and design the system that best suits you as you grow. We problem solve with uncompromising professionalism, as doing it right the first time saves you money, worry, and downtime. Our expertise includes:
Limited Access Networks
Close Circuit Television Systems
Security Systems
Healthcare & Nurse Call Systems
Fire Alarms and Rescue Systems
Contact Schultheis Electric today to learn how we can streamline your business' data and communications system.
Keeping Your Staff Safe and Connected
When your staff is connected, both inside and outside your business, they can reach their full potential.
At Schultheis Electric, we aid them in successfully touching base with your clientele, communicating vital information to other staff members, and sharing valuable content around the workplace in a fast, reliable manner.
We also install a series of systems to help protect your company's number one resource. These systems include:
Fire & Rescue Alarms
Sound and Public Address Systems
Emergency Power
Lightning Protection
Call us at 1-800-669-5373 today, or fill out our convenient contact form to learn more about our data and communication installation services.