NFPA 70E Compliance
Originally developed to supplement OSHA's regulation of electrical hazards in the work place, the NFPA 70E is a companion document to the National Electrical Code.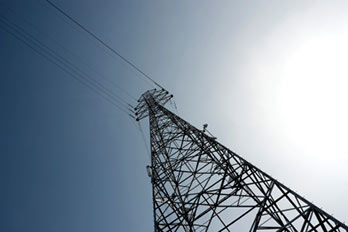 Trained in the standards, procedures, and testing necessary to establish an employee-friendly workplace in industrial settings, the team at Schultheis Electric is ready to assist your business in minimizing risk and ensuring OSHA compliance.
Arc Flash Studies & Safety Compliance
The NFPA 70E recommends performing flash hazard analyses to determine the likelihood of an employee injury/fatality due to an arc flash.
Schultheis Electric's technicians are trained in these testing techniques, and can aid you in determining the right precautions to take as well as how to set safe flash protection boundaries.
Additionally, our staff can help you find and mark the safe-approach zones for many potential electrical hazards. We can help you to determine which areas of your facility should be accessed only by qualified personnel and which ones should be restricted. We teach you the proper measures regarding when, and by whom, such danger zones should be approached.
Call Schultheis Electric today at 1-800-669-5373, or complete our easy-to-use contact form to learn more about what we can do to ensure the safety of you and your staff.
Staff & Management Safety Training
Schultheis Electric provides your staff with the knowledge necessary to manage a NFPA 70E compliant facility. Some of the topics for which we provide training include:
Using the recommended PPE (personal protective equipment)
Performing electrical hazard analyses
Determining the correct safety tooling to use, as well as how to use it
Preventing dangerous scenarios from developing in the first place
De-energizing power lines and equipment
Contact Schultheis Electric today to learn more about the many NFPA 70E safety training programs that we have to offer.